Natasha Hass, M.A.
Natasha Hass, M.A. Marriage and Family Therapy Registered Intern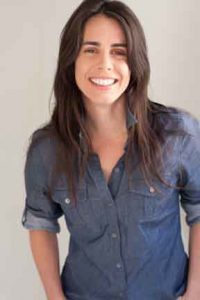 A native of Miami, Florida, Natasha earned a B.A. in psychology from Florida International University. She moved to Los Angeles in 2005, where she earned her M.A. in clinical psychology from Antioch University. She completed a certification in psychoanalytic psychotherapy from the Los Angeles Institute and Society for Psychoanalytic Studies (LAISPS).
Natasha began her training at Open Paths Counseling Center in Culver City, where she worked with adolescents, adults, and couples. She also earned a certification from the Association of Batterers Intervention Program and worked with men and women who struggle with domestic violence and anger management. She studied child and adolescent development and worked at a private practice in Beverly Hills, where she was supervised and employed by renowned child therapist Margaret Matson, Psy.D, MFT.
At Antioch, Natasha gained expertise in various therapeutic models. She found a deep understanding of psychoanalytic/psychodynamic psychotherapy, which stems from the belief that our earliest relationships with our caregivers, typically parents, have an impact on the attachments we form later in life. Exploration of one's inner world, as well as past experiences and early relationships, can lead to a deeper awareness of where the client is presently and allow a clearer picture on how to move forward.
By meeting the client where they are, Natasha helps create a safe, collaborative, and non-judgmental environment. Working together invites insight into the conflicts that render the client "stuck" in their current experience. It helps one discover the inherent strengths that allow change to happen.
"And my only way out is to go so far in…" – Tori Amos