Sophia Policastro, Psy.D.
Sophia Policastro, Psy.D., Licensed Psychologist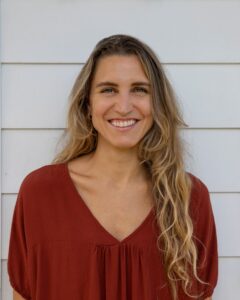 Dr. Sophia Policastro completed her undergraduate degree at Marymount Manhattan College and earned a Master's and Psy.D. in Clinical Psychology from Nova Southeastern University. She underwent clinical training at Camillus House, the Miami VA Healthcare System, and completed both her doctoral internship and postdoctoral residency at Wellpath/South Florida State Hospital. She has extensive experience with individuals from diverse cultural and socioeconomic backgrounds, as well as practice ranging from psychotherapy, group psychotherapy and education, psychological assessment, court-ordered forensic evaluations, behavior modification, and clinical supervision of student trainees.
Dr. Policastro is a trauma-informed psychologist who provides a safe and non-judgmental space that will allow you to feel heard, supported, and cared for. By developing a strong therapeutic relationship, you will become aware of your patterns of thinking, feeling, and relating to others, while cultivating compassion and an understanding of yourself in order to achieve self-acceptance, wellbeing, and positive change. Through use of mindfulness and other psychotherapeutic techniques that enhance mind-body connection and awareness, you will reconnect to your authentic self, feel more peace as you move through the world, and improve relationships with others by empowering yourself first. Dr. Policastro's approach emphasizes a holistic lens, embracing your intersectionality and all of the many parts that make you unique. Services are provided in both English and Spanish.