Christina Remek ,Psy.D.
Christina Remek, Psy.D., Licensed Psychologist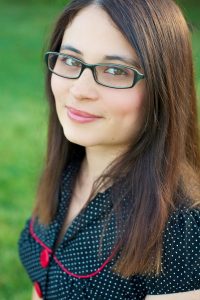 Dr. Christina Remek is a licensed clinical psychologist who specializes in neuropsychology and the treatment and assessment of individuals with neurodevelopmental disorders (ASD, ADHD). She treats children, adolescents, and adults. She has experience treating individuals with diverse cultural backgrounds with a variety of problems ranging from anxiety disorders to more long-term conditions such as mood disorders, autism spectrum disorders, and psychosis. Dr. Remek completed her undergraduate studies at the University of Central Florida and earned a Master's and Psy.D. in Clinical Psychology from The Chicago School of Professional Psychology. She completed her internship at Keystone Human Services in Harrisburg, Pennsylvania where she evaluated and treated underserved youth through at-home services. Dr. Remek completed her postdoctoral residency at New Directions for Young Adults where she treated and assessed young adults with Autism Spectrum Disorders. She started the biofeedback program for New Directions to treat anxiety issues.
Dr. Remek conducts comprehensive neuropsychological evaluations that thoroughly assesses the individual's current cognitive, academic, social and behavioral functioning. Dr. Remek makes sure that a clear diagnostic profile is delivered along with an outline of the client's strengths and challenges to help the client receive the proper support to reach his/her fullest potential. She performs evaluations for competency, traumatic brain injury, memory problems, giftedness, learning disorders, ASD, ADHD, and other psychological issues. She is also trained in the administration of the ADOS for Autism Spectrum Disorders.
Dr. Remek provides psychotherapeutic services to both individuals and couples. She treats children, adolescents, and adults utilizing an integrative approach that pulls from Psychodynamic and Cognitive-Behavioral techniques. She employs social skills training and parent coaching to work with children and their caregivers. Dr. Remek applies mindfulness-based strategies to work with anxiety problems in children and adults. She promotes a holistic method of treating the mind, body, and spirit. In her work, Dr. Remek has a compassionate and strength-based approach, helping clients to reach a more balanced state and improve their overall well-being.