Sanaa Mrabet,Psy.D.,
Sanaa Mrabet, Psy.D., Licensed Psychologist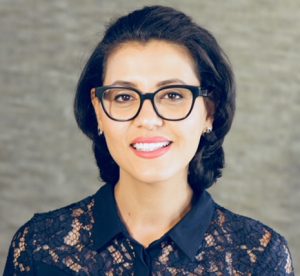 In private practice, Dr. Mrabet conducts psychoeducational and developmental assessments including attention deficit hyperactivity disorder (ADHD), gifted, learning disorders, and autism spectrum disorder (ASD). Dr. Mrabet is certified in administering the ADOS-2 and assessing ASD. She carefully selects an assessment battery and efficiently administers an evaluation that addresses and answers the referral question. She is cognizant of parent/family involvement in the evaluation process and delivers clear diagnostic information in a compassionate manner. Dr. Mrabet goes to great lengths to ensure that caregivers who receive an evaluation understand their child's profile of strengths and challenges, the results, and the recommendations provided. Dr. Mrabet also provides supportive sessions to parents of children who have recently been diagnosed with ASD providing them with support, education and guidance post-diagnosis. Additionally, Dr. Mrabet provides home and school-based interventions to children with ASD using pivotal response treatment (PRT).
Dr. Mrabet's dedication to her clients and their success is personally meaningful and rewarding for her. She is thoughtful and caring in her ability to conceptualize the child's functioning within the social and home environment. She is contentious, ensuring that all avenues of concerns are addressed and determined to help families to her fullest capacity. She believes every child no matter what the current challenges may be, with the right support in place will reach his/her fullest potential.
Dr. Mrabet graduated with a doctorate degree in clinical psychology from Albizu University. She specializes in working with children, her clinical experience included working with children ages 6-22 with different neurodevelopmental disorders and clinical presentations including ASD, oppositional defiant disorder (ODD), ADHD, learning disorders, cerebral palsy, and intellectual disability. During her undergraduate clinical training at FIU and her graduate training at Albizu University, she received extensive training in applied behavioral analysis providing home and school-based interventions to children on the autism spectrum.
Dr. Mrabet completed her internship at the Goodman Psychological Services Center, her clinical training included providing evidenced-based interventions with children, adolescents, and adults, presenting with a wide spectrum of clinical presentations. She also conducted psychoeducational assessments with children to rule out specific learning disorders, ADHD, ASD, and intellectual disability.
During her residency at the Unicorn Children Foundation Clinic at the Mailman Segal Center for Human Development at Nova Southeastern University, Dr. Mrabet conducted comprehensive diagnostic evaluations to children suspected of having autism or other developmental delays. She also provided therapeutic services for children 18-36 months suspected of having autism or other neurodevelopmental delays using Pivotal Response Treatment in a classroom/group setting