Luisa Peralta, Psy.D
Luisa Peralta, Psy.D. in Clinical Psychology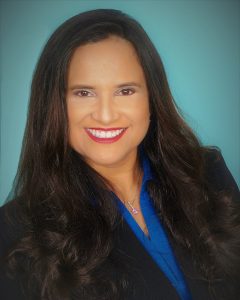 Dr. Luisa Peralta graduated cum laude with her B.A. in Psychology 
from 

Florida

 Atlantic University and earned a master's and Psy.D. in Clinical Psychology from Carlos Albizu University. In regards to her clinical training, she completed her residency at Visiting Mental Health/Mental Health Center of Florida and her internship at The Goodman Psychological Services Center. She experienced diverse practicum settings where she worked with severe chronic mental illness comorbid with various medical conditions, including HIV. She received focused training in outpatient settings at Camillus Health Concern Behavioral Health Department, the Division of Pediatric Immunology & Infectious Diseases at University of Miami Miller School of Medicine, and The Healing Place at Jackson Memorial Hospital.
Dr. Peralta employs a client-centered approach, focusing on the individual needs of the client and fostering a therapeutic bond. She is a highly-skilled cognitive-behavioral therapist and is able to incorporate other approaches as needed. Dr. Peralta is compassionately committed to working with patients suffering from a broad spectrum of mental health issues. 

She offers therapy in English and Spanish. She has an emphatic awareness of culturally diverse backgrounds and enjoys working with clients with diverse ethnic backgrounds. Dr. Peralta is a firm believer in people's innate ability to transform and uses a client-centered approach to empower her clients to change. She has demonstrated success in providing exceptional care and implementing effective treatment plans for patients with distinct mental health issues such 

as anxiety, depression, relationship issues, life transitions, and grief and loss.

 She is able to 

address emotionally intense situations

, proactively resolve issues and achieve challenging goals.

 She is also knowledgeable in various behavior modification techniques for individuals with phobias, anxiety, and PTSD.
Dr. Peralta is passionate about working with couples to help them achieve more loving and satisfying relationships. She has completed Level II training in Gottman Method Couples Therapy and uses the Gottman Method in her work.