Rachel Ferdowsi, Psy.D.
Rachel Ferdowsi, Psy.D., Postdoctoral Resident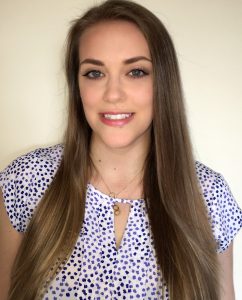 Rachel Ferdowsi, Psy.D. is a licensed psychologist who earned her master's and doctoral degrees in Clinical Psychology from Nova Southeastern University with a specialty in psychodynamic psychotherapy. She has extensive experience in the diagnosis and treatment of moderate to severe depression and anxiety, as well as personality disorders. Dr. Ferdowsi works with adults, couples, and families using a psychodynamic approach. Through this approach, the client is encouraged to examine unresolved conflicts that arise from past dysfunctional relationships and manifest themselves in current symptomatology. She believes that difficult experiences throughout life, and especially during childhood, can affect how we think, how we feel, and the way we relate to ourselves and other people. We can then find ourselves feeling and behaving in ways which we don't like and don't understand, but which we seem unable to change. Through the development of a safe and supportive relationship, psychotherapy can help us understand who we are as individuals, what our life experiences and our relationships mean to us, and the ways in which our experiences may be affecting our lives. Additionally, she conducts personality, intellectual, disability, and academic evaluations for children and adults.
Dr. Ferdowsi completed her graduate clinical training at two outpatient clinics: Intensive Psychodynamic Psychotherapy Clinic and Child and Adolescent Traumatic Services Program. An emphasis on her training at these sites was working with adults and who displayed mood, anxiety, and psychotic disorders, as well as personality disorders. She also provided individual psychotherapy to adolescents, as well as family therapy, couples therapy, and parent training to the parents of adolescent clients. Additionally, she has over two years of experience working with children and teenagers who are on the autism spectrum. Specifically, she has practiced applied behavior analysis and has worked as a shadow in a school setting. Dr. Ferdowsi completed a one-year clinical psychology internship at Henderson Behavioral Health Crisis Stabilization Unit, an inpatient psychiatric hospital in Lauderhill, FL, where she specialized in long-term mental illness assessment and treatment. During her internship year, she also gained experience in group therapy. She recently completed a two-year postdoctoral residency under the supervision of Nicole Swaggerty-Valdes, Ph. D where she provided psychotherapy for individuals, families, and couples in a private practice setting, along with observation and training in Pivotal Response Treatment (PRT) for individuals with Autism Spectrum Disorder (ASD). Additionally, she facilitated a weekly postpartum support group for new parents during her residency.